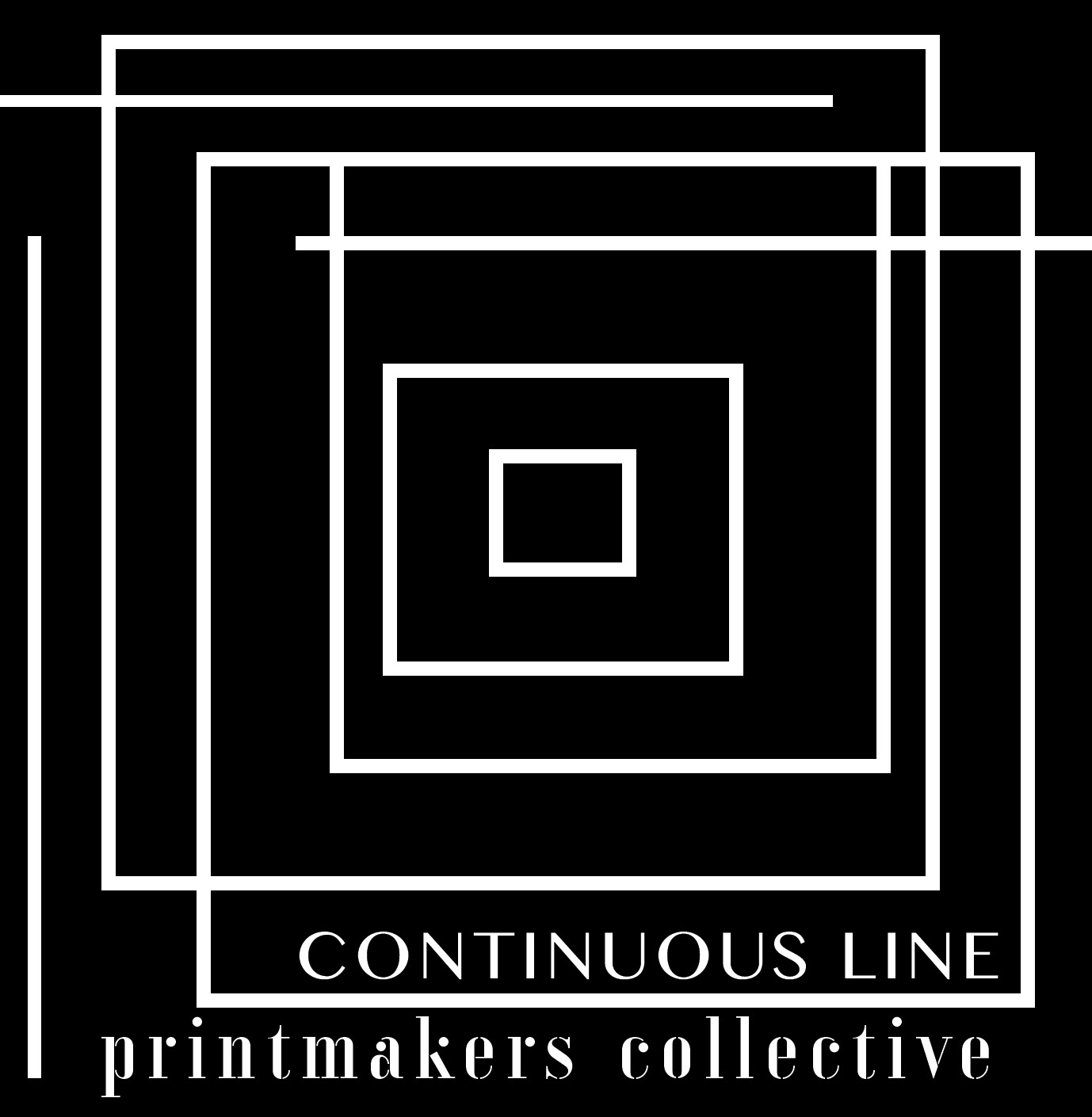 The Continuous Line has a twofold mission:
we aim to realize a series of "continuous" prints that speak collectively as well as individually through drawing, technology, and ultimately, printmaking.  Our first project uses the exquisite corpse model in conjunction with relief printing.
 the first artist creates an image in 8 1/2 x 11 format; 
the next artist will receive a small strip of one edge of the first artist drawing to respond to; 
the next artist will receive a small strip of one edge of the second artist drawing to respond to... 
continuously
drawings will be converted into laser cut printing plates or silkscreens, inked & printed onto fine art paper for exhibition 
As the project unfolds, exhibition venues will allow for further collaborative interaction, involving the public, artists, and patrons of the arts.
Mini collections of prints will be offered for sale in conjunction with exhibition sites.  Initial print sales will serve as a fundraising project for the capital expansion of Studio Arts Boulder whose vision is to provide studio arts education to all, located at the northeast gateway in Boulder Colorado.  
capital expansion fundraising began in 2019 and is ongoing until we reach our goal of bringing community art education to all 
CLPC also represents printmakers as a collective, offering opportunities to participate in sale events, teach (or take) workshops, dialogue about innovative/best practices in printmaking, as well as engagement in community promotion of individual and collaborative works.  
Print exchange opportunities coming soon!
The CLPC will ultimately find its home in the new Studio Arts Boulder building.
For more information on participating in The Continuous Line project and/or exhibition of prints, please contact us using the form below: